Among other disciplines, we are experienced in developing a complete and coordinated package. In this role, we offer the following services:

Heating & AC

Heating & Air Conditioning Repair

Design and Installation of Commercial and Residential Heating and Air Conditioning Systems

Seasonal Tune Up and Cleaning of Your Systems

We are also experienced with the development of pre-purchased equipment specifications, often required for a client's budgetary issues and time constraints. As part of a pre-purchase planning process, we have evaluated bid packages and negotiated with equipment vendors on the client's behalf.

Other Services include:

Refrigeration on walk-in coolers & freezers

Emergency repair service is available 24/7/365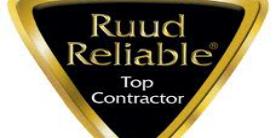 Who better for all your air conditioning installation needs

than the experts at JB Heating & Air Conditioning.